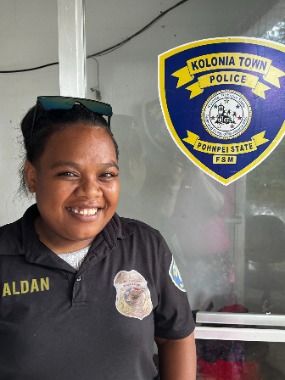 A recent donation from The Church of Jesus Christ of Latter-day Saints will make police work easier in Kolonia, Pohnpei.  A police Lieutenant Ivalani Aldan recently contacted the Humanitarian Department of the Church and requested help to upgrade the inter department communication system.  The twenty-four-officer department had only two functional mobile radios at the time of the request.                                      
The Humanitarian Department submitted the request for approval and were able to fund the purchase of twelve new radios with hand microphones, cases, and chargers.  The radios were also programmed to the correct frequencies to match existing radios.
 At the time the radios were delivered, Lt. Aldan commented that the whole community will benefit from having better communication with the all the police force.  There are many times during the year that many of the officers are on duty and in times of natural disasters when other forms of communications are down, radio communications are invaluable.