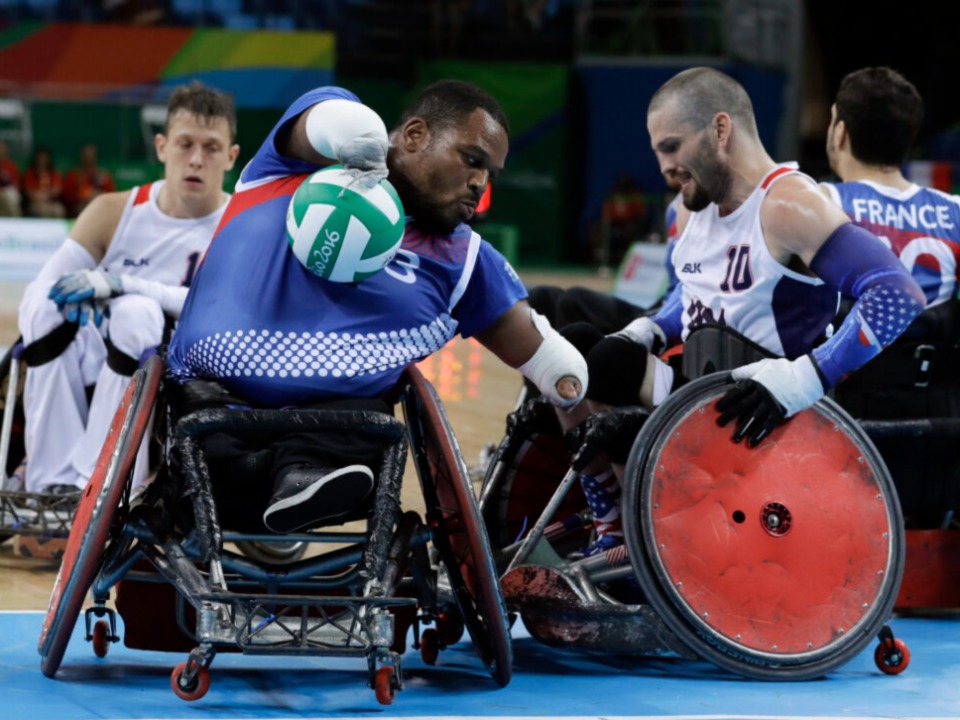 This story appears here courtesy of TheChurchNews.com. It is not for use by other media.
Updated
When the Paralympic Games open on Aug. 24 — after a one-year pandemic delay — the competition of 539 events across 22 sports at 21 venues will begin. The Paralympic Games have roots in the London Olympic Games in 1948 with the first competition for wheelchair athletes — 16 injured servicemen and servicewomen — in archery. The Stoke Mandeville Games became the Paralympic Games in 1960 in Rome, Italy, according to paralympic.org.
A dozen athletes connected to The Church of Jesus Christ of Latter-day Saints are among those competing at the 2020 Paralympic Games in Tokyo.
United States
Pararchery: Tokyo is the fourth Paralympics for Eric Bennett, 48, of Surprise, Arizona. He was eighth in the recurve division in the 2016 Rio de Janeiro Games and fourth in the 2012 Games in London. The high school physics and engineering teacher in 2019 won silver at the world championships. He lost his right arm above the elbow in a car accident when he was 15 and uses a mouth tab to pull back the string.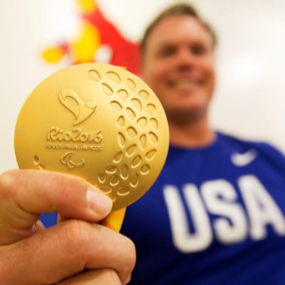 Track and field: David Blair, 45, of Eagle Mountain, Utah, is headed to his second Paralympics to defend his gold medal from the 2016 Games in Rio in the F44 classification for those with lower limb impairments. Blair, who was born with a club foot, was high school state champion in discus and received an athletics scholarship to Weber State University, setting records along the way. He picked up the sport after 16 years and then qualified to compete in Rio, where he set a Paralympic record. He's been battling health challenges, including a broken foot in 2019, and COVID-19 in 2020 followed by appendicitis.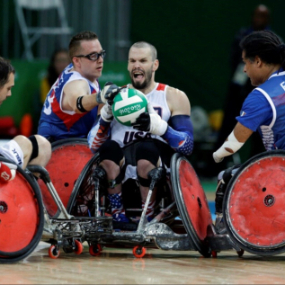 Wheelchair rugby: Josh Wheeler, 41, of Tucson, Arizona, was part of the wheelchair rugby team in 2016 in Rio that won silver. He's been on the bronze-winning national teams at the world championships in 2018 and 2014. In 2006, the returned missionary was in a motorcycle accident and broke his neck, losing function in his lower body and some function in his right arm. His classification is a 2.5, with 3.5 the highest mobility, and teams are allowed four players with a total of up to 8 points on the court.
Ireland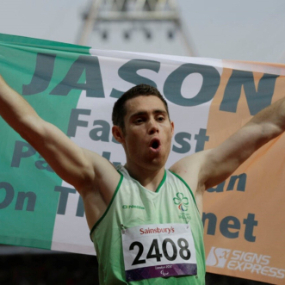 Track and field: Sprinter Jason Smyth, 34, of Ireland, is looking to defend his three gold medals in the 100-meter T13 division from Beijing in 2008, London in 2012 and Rio in 2016. He also has two medals in the 200-meter T13 event in 2008 and 2012; it was discontinued in 2016. He was diagnosed with Stargardts disease when he was 8 years old and is legally blind.
Australia
Track and field: Todd Hodgetts, 33, of Melbourne, Australia, won gold in the shot put F20 division at the 2012 London Paralympic Games — and set a world record. In 2016 at the Rio Games, he won bronze. Nicknamed "The Hulk," Hodgetts was diagnosed with Asperger's syndrome when he was 8 years old.
.
!