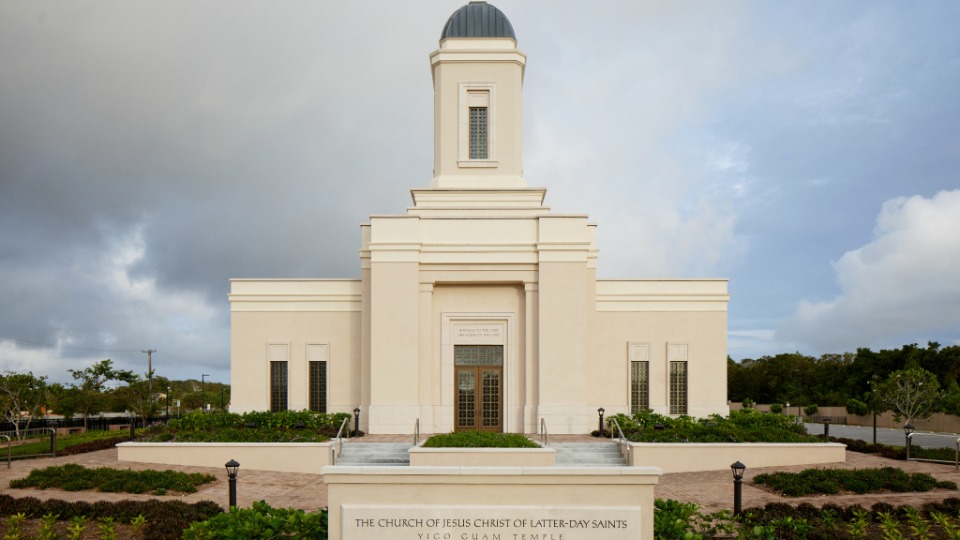 The Yigo Guam temple of The Church of Jesus Christ of Latter-day Saints sustained considerable water damage from Typhoon Mawar on May 24,2023. The temple was closed because of the damage. The clean up and restoration efforts have been completed and the Temple is scheduled to reopen July 27, 2023.                                                                                           
There has been a show of anticipation in the temple district for the reopening. The Yigo temple celebrated the one-year anniversary on May 22, 2023, just two days prior to the Typhoon. President Marlo Lopez (Yigo Guam Temple President) encourages all the saints to return to the temple and rejoice in the blessings received therein. 
The junior missionaries serving on Guam were joined by the newly arrived missionaries in the Yigo Guam temple for a special session prior to opening to all patrons.  The senior missionaries were able to be the ordinance workers for them.  A sense of gratitude for the temple could be felt by all who attended. 
"It is in the temple that we can receive the assurance of loving family connections that will continue after death and last for eternity."  (President Henry B. Eyring, Conference talk April 2021)