As the second lockdown in the Micronesia Guam Mission of The Church of Jesus Christ of Latter-day Saints began in Summer 2020, missionaries on the island of Guam were doing their best to find and teach using technology. Despite their efforts, there was still time in their day that wasn't being filled. Mission President Eric Hicks encouraged the missionaries to use their time wisely and reminded them of President Nelson's comments that while the temples were closed, we can all prepare for their reopening by doing family history and indexing.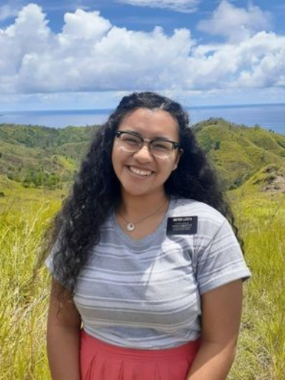 Sister Paige Leota decided to take this opportunity to see what she could find out about her family while in Guam. Sister Leota came on her mission from Surprise, Arizona, but her family was originally from Guam and she is of indigenous Chamorro ancestry. She knew very little about her family but knew that being sent on a mission to the island of her ancestors was a golden opportunity. She reached out to the Family History Missionaries, Elder and Sister Scott and Penny Moir, who were serving remotely from their home in Highland, Utah. Through the use of technology, Elder and Sister Moir were able to help Sister Leota learn how to use Family Search and to start her own pedigree chart.
Sister Leota had quite a bit of information on her father's side, but very little on her mother's side. In fact, other than her mother, all she knew was her grandmother's given and married name. Sister Leota was excited once she found her grandmother's maiden name. That name led to her grandfather's obituary, which had lots of information. Then Sister Leota got really excited and found more and more.
This was truly a family affair for the Leota family. Each time Sister Leota learned new information about one of her ancestors, she would call her parents on p-day and tell them about it. She also reached out to her grandmother to exchange information. By the time her mission ended in November 2020, she had identified over 100 new ancestors, including great great grandparents she knew nothing about.
The Dream
During one of Sister Leota's calls to her family, her father told her about a dream he recently had. Her father dreamed that he met many family members, lined up in a long line on the other side of the veil. They were happy and cheering. In the dream, Sister Leota's great grandfather told her father that they were excited and proud of the family history work Sister Leota was doing. "I just started crying when he told me that," said Sister Leota. She said she is looking forward to being able to do temple work for them when the temples reopen and knows God's hand is in her efforts.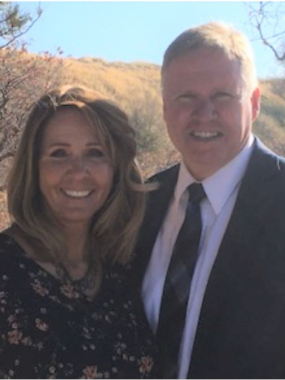 Elder and Sister Moir said they were thrilled when Sister Leota asked if they could help with her family history. "We were even more excited when we found a large portion of her family heritage is from the Island of Guam. As we started researching, we discovered a wealth of information could be found in the obituaries of past family members, including pictures. We felt the Lord's spirit and a great love for this family, and the love they have for each other, as we discovered, gathered, and connected family members. There is no doubt this is the Lord's work."