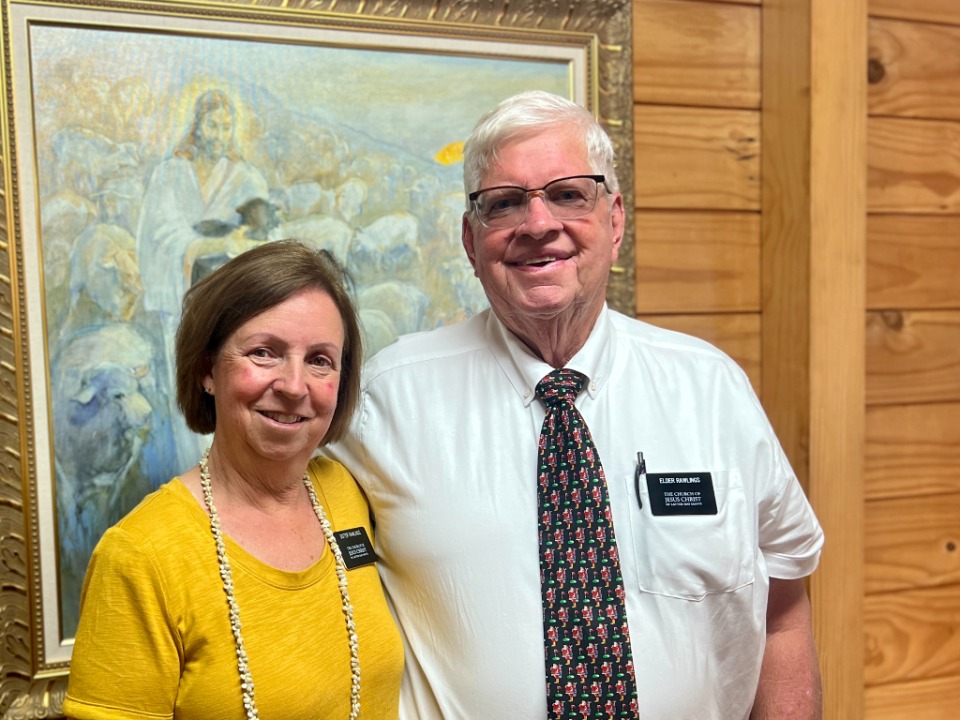 The Barrigada Guam Stake would not be complete without cheerleaders to encourage getting temple names for the newly dedicated Yigo Guam temple.
Guam welcomes Jeff and Kris Rawlings, a senior missionary couple who have been called as Family History Liaisons in the Micronesia Guam Mission of The Church of Jesus Christ of Latter-day Saints.
Staying with their daughter in Yigo for their twelve-month assignment, they will begin their mission December 14th, 2022.
Both Jeff and Kris are from Roy, Utah. Married in the Logan temple in 1975.
Jeff retired from the phone company where he worked in communications while Kris ran the home and raised five children. In 1991, Kris went to nursing school at Weber State University (WSU) in Ogden, Utah. We have lived in Syracuse, Bountiful, Cedar City, North Ogden and Clinton, Utah and enjoy having sixteen grandchildren.
Jeff's previous church callings include Stake Clerk, YSA Executive Secretary, Bishopric first councilor, High counsel, and Family History instructor.
Kris has served as 1first counselor for the YW program, YW camp director, Primary first counselor, and Family History instructor.
Together, they served three years as Guest Service Missionaries in Salt Lake City, Utah as well as three years on the Religious Care Committee at McKay Dee Hospital in Ogden, Utah.
They are excited to serve in the tropics of Guam as they bless the mission with their knowledge and talents.