The Distribution Center is now operating out of the Yigo church building near the temple. 
Beginning May 26th, the hours are as follows:
Thursday - 4pm to 7pm
Friday - 4pm to 7 pm
Saturday - 7am to 11am and 4pm to 7pm.
Members can still purchase clothing on-line from Salt Lake City HERE.
The Micronesia Guam's Service Center has housed the Church of Jesus Christ's Distribution Center for some years, currently managed by Daniela Booker Suguturaga. With the building of the Guam Yigo Temple, it is time to relocate to the chapel located on the temple grounds. Inventory and boxing of its goods are in progress. New staff, Christian Taiwerbwe and Diann Lore, are helping with this process. All staff will transfer to the new location.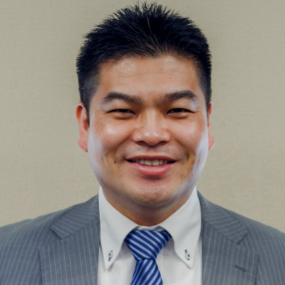 Brother Masayuki Matsunaga, who oversees the Asia North Area distribution and retail stores, will come to Guam from the Japan Distribution Center in Tokyo to oversee the set-up of the new store, and help train as needed. He will arrive in Guam April 4th and leave to return to Tokyo on the 15th.
The new store will have more inventory with a wider variety and a more convenient location for members in Guam as well as for those traveling to the temple from the islands of the CNMI, Republic of Palau, and FSM.
Distribution Centers distribute such things as scriptures, instructional materials produced by the Church, Duty to God pins, DVDs and CDs, pictures, and computer software for genealogical work. Printed materials are distributed in more than 150 languages. Garments and temple clothing are also supplied to members. All items sold at the Distribution Centers are sold at cost and some items are even free. Operations are not designed to make a profit; they are designed to enable members everywhere to get the resources they need.
The Distribution Center will be an important part of acquiring this clothing as the temple will not be renting temple clothes. Members purchasing temple clothing for the first time at any distribution center can get a 50% discount.  All members buying temple clothing must have a valid temple recommend and must purchase these items for themselves, members are not allowed to buy temple clothing for someone else. A lending program is being considered for those who may not be able to purchase their own temple clothing.
"We are trying to expand our service of the Guam distribution service store so that orders can be fulfilled directly from Chuuk, Pohnpei, Kosrae, Yap, and Palau in their languages," states Brother Matsunaga. This system is expected to be ready sometime this year.