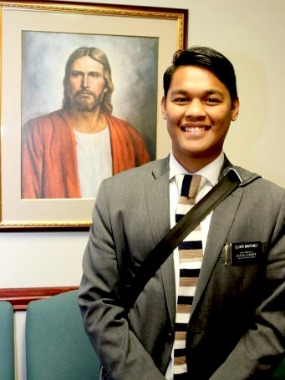 Like other Christian faiths, many members of The Church of Jesus Christ of Latter-day Saints follow Jesus Christ's commission to share His gospel with others simply and naturally. According to President Droubay, 'Love, Share, Invite' is not a new Church program. "These are simply inspired, timeless principles that can be applied in authentic ways as we simply live our lives,"
To love, share and invite is "a normal and natural pattern that fits right in with simply being a follower of the Savior," said Elder Dieter F. Uchtdorf during the the 2021 Seminar for New Mission Leaders. "We simply include others in the good things we are already doing. It is inspired by love and care for the people. Love ought to be the foundation and motivation for everything we do."
Missionaries having a love for others desire to share the gospel. Through this love, they bear testimony, teach the gospel of Jesus Christ, and invite others to follow Christ. They give invitations to pray, attend church, be baptized, and encourage the love of God more than vices.
Kipatson Martinez, his mother from the island of Chuuk, grew up in Guam, then served a mission in Ogden, Utah. He relates his experience of 'Love, Share, Invite' in the following story:
"In the month of January 2021, my companion, Elder Barnes and I met a family named the Fants living in Utah. Sister Fant was a member of the Church of Jesus Christ of Latter-day Saints, but her husband was not a member, and he had no interest in joining the Church or any other church. But Brother Fant gave us permission to teach his family once a week. Out of curiosity we asked, 'What was the reason to meet with the missionaries?' Sister Fant replied, 'It felt as if God was absent in our home.' During that time Sister Fant wanted her family to learn and grow in the gospel and increase the 'Light of Christ' in her home through faith in Jesus Christ and His atonement. The Fants lacked peace, light, and love in their home. Sooner or later, the Love of God will change his heart. 
"Two months passed, and Brother Fant still wasn't interested in learning about the Gospel of Jesus Christ. His daughter, Peyton, was nine years old at the time as we taught the Gospel of Jesus Christ. She would get excited when missionaries came over and she has no shame in saying the opening prayer and even the closing prayer. She and her siblings love to learn more about the Gospel. Later on, Peyton was baptized. Both her and her siblings became a light for the parents because of their love for God and for Jesus Christ. They chose to let God prevail in their lives.
"On the third month, Brother Fant saw something good in his family. He wondered what changed them. He wanted to take the discussions, because of the light and love he saw in his kids. He wanted to follow the example of Jesus Christ but there was something he had to get rid of and that was coffee. Brother Fant loves his coffee, but he knew what was more important. One day his wife texted us a picture of a coffeemaker unplugged.
"To our surprise we were shocked and happy of what we saw but it didn't end there. The next day, Sister Fant showed another picture of a coffee mug in the trash. We were full of joy! Brother Fant made a sacrifice to follow the Savior by keeping the word of wisdom. He wanted that same light and love his family had. Brother Fants heart was softened, and he made a choice to follow Jesus Christ by being baptized through His name. He chose to let God prevail in his life.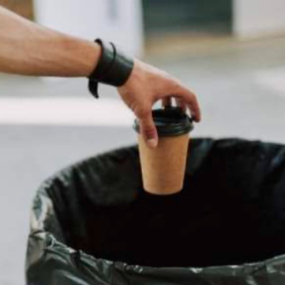 "Never have I ever seen the gospel of Jesus Christ fully
change a family from being dark and lost to then having the light and love of God in their life. There truly was a difference, and God made that difference. God the Father was in the details of their lives since the beginning of time. God Loves all his children and He has a divine plan for our lives when we choose to follow his Son, Jesus Christ. God be thanked of his matchless gift of His divine Son."

The 2021 'Love, Share, Invite' seminar concluded with President Ballard teaching , "We must act. We must love, share, and invite. He will prompt us to share our experience, activities and what we are doing."
Gary E. Stevenson's recent April 3rd, 2022 General Conference talk 'Love, Share, Invite' can be viewed HERE as a summary written in the Deseret News.