As the world focused on Tokyo for the much-anticipated 2020 Tokyo Olympics held in 2021, many members of the Church were working behind the scenes as volunteers, journalists, torch relay runners, and in various other capacities to honor and support the athletes and the Olympic movement.  
The rise in COVID-19 cases caused major route and scheduling changes for the Torch Run.  This left members such as Elder Yuichi Imai without an opportunity to participate.  As a result, a large percentage of the 80,000 volunteers, who were once scheduled to participate in the Games were not able to serve.  However, a few members, including Sister Keiko Oyamatsu from Tokyo and Brother Nobuaki Irie from Osaka, were selected to serve at various venues ranging from Sapporo to Tokyo.
The Olympics is the most televised sporting event in the world.  However, given the Japanese government's restrictive COVID-19 guidelines, a limited number of news programs were permitted to fly to Japan to cover the Games.  The Salt Lake City, Utah NBC affiliate, KSL, was one of news broadcasters allowed to go, which included Sister Aubrey Shafer, video reporter and Japanese-speaking, returned missionary from the Tokyo North Mission.
Each of these individuals shared a powerful expression of gratitude for the amazing experience to serve and meet the athletes and other volunteers involved with the Games.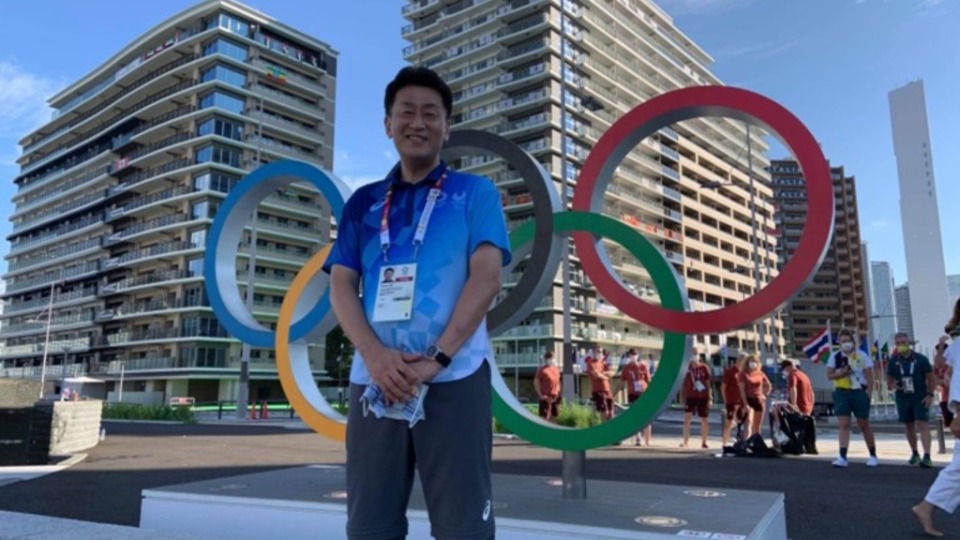 Brother Irie summed up his experience by saying that it was so beautiful to hear athletes from different nations thank him and thank Japan for hosting the Olympics. He said, "It felt like Christ's Second Coming and the gathering of all people on the earth, with each of us realizing that we are all different but that we are all children of God. It was very inspiring to realize that God created all of these people and that we all basically love one another."
Sister Shafer recounted an experience visiting the Meiji Shrine together with the KSL Team and how an unexpected conversation with an elderly woman reminded her of the kindness, graciousness, and love of the Japanese people. "It felt like my mission all over again. I loved this experience."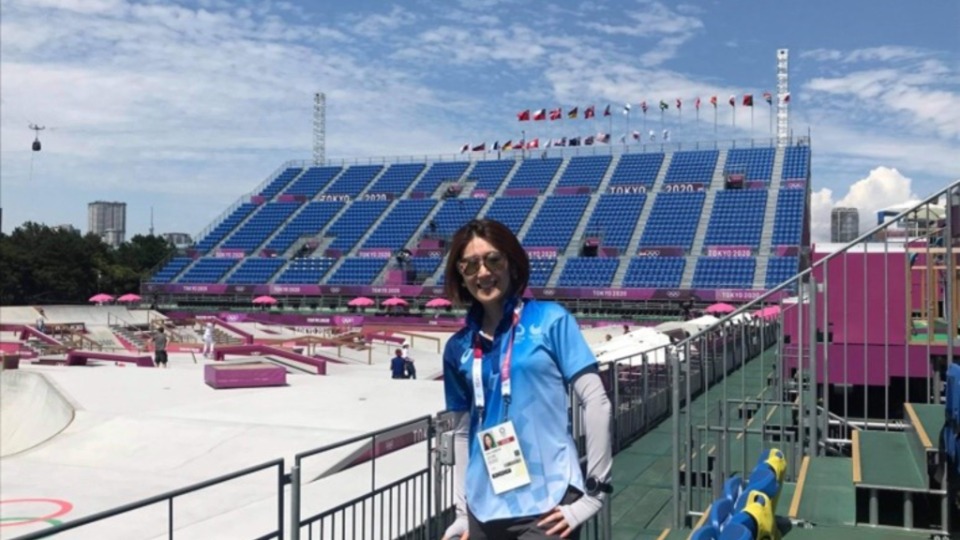 Sister Oyamatsu shared how amazing it was to witness a first-time gold medalist from Japan in the inaugural Men's Street Skateboarding. After winning the competition, Yuto Horigome came outside of the venue where she was standing. "I have never ever seen any person who was so amazingly happy, telling everyone 'Look at this medal! Can you believe it?' To me, he was in a big, shining bubble of happiness and joy."
As President Russell M. Nelson recently said, "Athletes from all over the world have come together in Tokyo, Japan. The Olympic Games will shine a light on athletes and teams demonstrating friendship and respect even as they compete against each other for gold, silver, and bronze medals." Indeed, the Games lived up to these inspiring words, in part, thanks to the efforts of Brother Irie, Sister Oyamatsu and Sister Shafer and the other tens of thousands of people who supported the Games behind the scenes.