On Saturday, December 12, 2020, a group of youth, leaders and parents from the Tokyo First Ward, Tokyo Japan South Stake, worked together to remove sand from a beach path at Southern Beach Chigasaki, in Kanagawa Prefecture. Although the youth leaders initially envisioned a beach garbage clean up, the prefectural office suggested that removing sand from the beach path was more urgent. That said, participants managed a combination of both (as seen from the pictures)!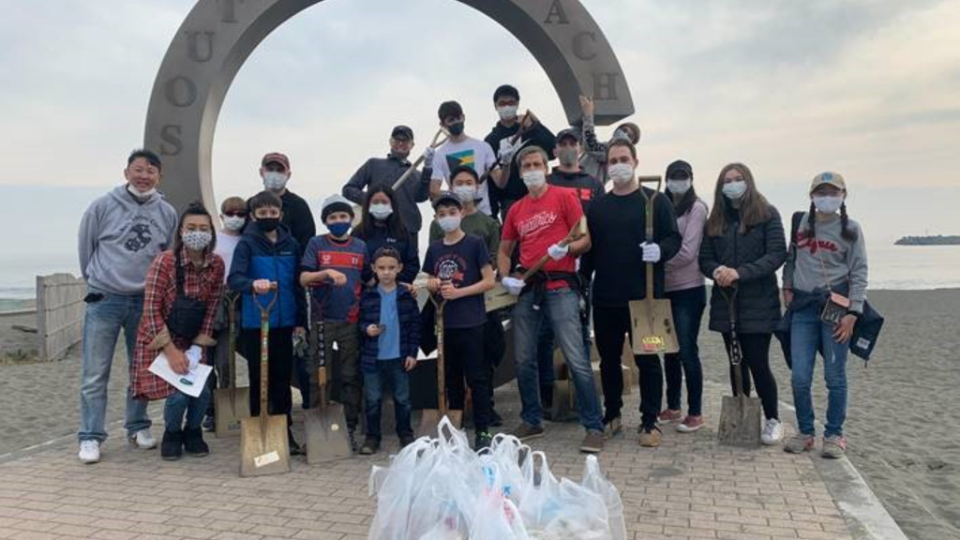 Several local shop owners and residents stopped to thank the youth and volunteers for clearing the path. They shared that the path had become very narrow and difficult for passage in many areas. Everyone worked hard and saw an immediate improvement from their efforts.
When we serve others as Christ did, we make the world a better place and by doing so we Light the World. Said Kelli Kanekoa, one of the young women from the Tokyo 1st Ward, "It was fun and uplifting to serve others and create an opportunity to familiarize the community with The Church through this service project."
Stake President Justin Cook said, "It was a wonderful experience to be approached by local Japanese residents and asked, 'are you volunteers?' and then be able to tell them that we are members of The Church of Jesus Christ of Latter-day Saints and we are here to serve you."