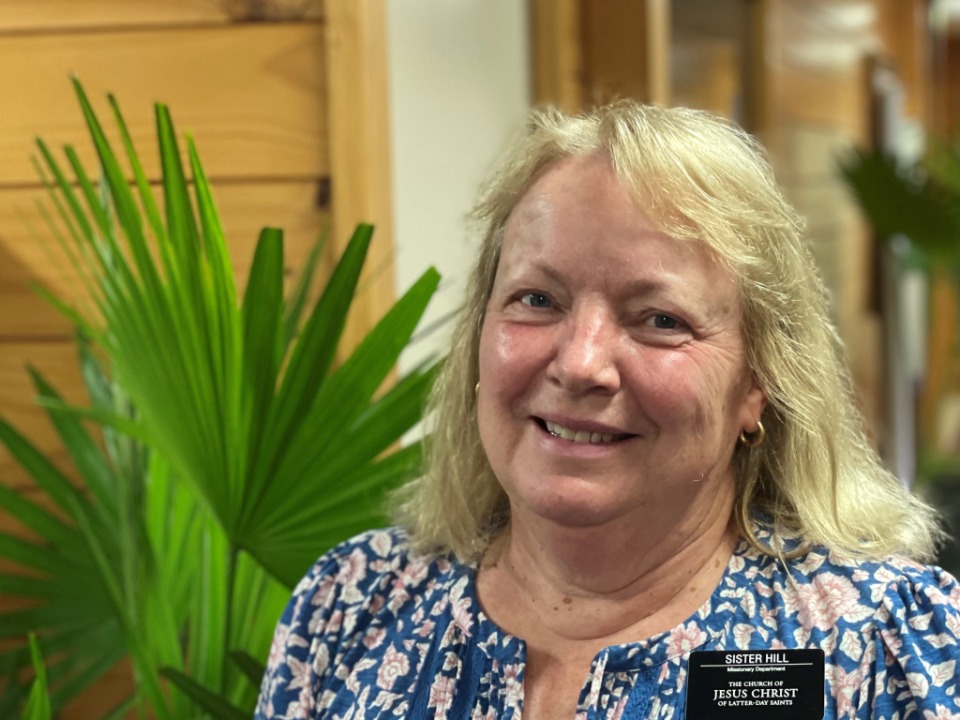 From Utah's Salt Lake county, it's a delight to welcome Sister Susan Hill. Called on a two-year assignment, she will be the Mission Health Advisor for the Micronesia Guam Mission. Originally from Cache Valley, she calls Cottonwood Heights home, where she has lived for the past 25 years. She has served in many callings while in Utah. She has served in the Relief Society presidency and as a teacher. She has musical side as she has played piano for funerals and weddings and has been a chorister. She has enjoyed serving with the Cub Scouts. Her last calling before coming to Guam was serving in the Young Women's presidency.
She studied Nursing at Weber State and Utah State Universities and then received her Nursing Degree from Weber State. Besides her interest in being a nurse she enjoys reading, watching baseball, growing flowers, hanging out with friends, and traveling. When you visit her office, you may even hear Christmas music playing as she enjoys listening to it year-round.
To show her adventurous side Sister Hill served a two-year mission in Port Vila, the capital city of Vanuatu where she was called as a Mission Health Advisor. While there she enjoyed the outdoors while hiking, snorkeling, beach combing, and swimming. She also enjoys SCUBA Diving.
She decided to serve a second mission, so she submitted her papers in February of 2020 then was supposed to leave in April of 2020. While missions were closing due to COVID-19, she ended up playing the waiting game. She finally got her call early this year. Her medical training for the mission was completed over Zoom. With MTC training from her previous mission, she was ready to go. She finally arrived in Guam the 14th of August 2021. She will serve until April of 2023. She tells of how the topic of her farewell talk in her home ward was "waiting, waiting, waiting on the Lord . . . for what?"  Sister Hill expressed "I wondered if I should just withdraw my papers. I am so glad to finally be here!" She looks forward to getting to know the other missionaries here in Guam.
We are excited to have her expertise and skills here to bless the Micronesia Guam mission as well as our missionaries.