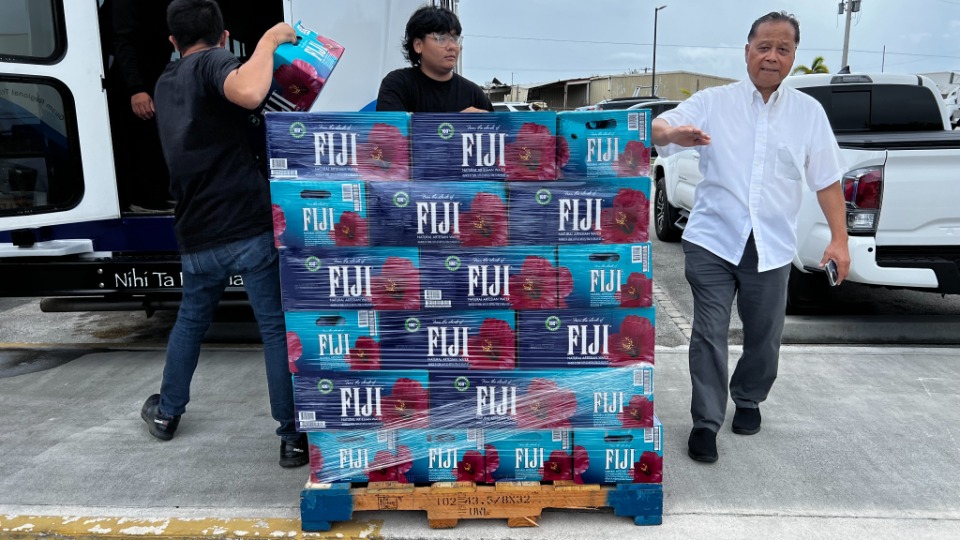 The Church of Jesus Christ of Latter-day Saints helps get water for those in need after Super Typhoon Mawar hits Guam on May 24, 2023.  Fifty cases of water were donated to the Department of Integrated Services for Individuals with Disabilities. (DISID).  They delivered it to those who are unable to get the water they need for themselves and their families.  It's a blessing to everyone when people work together for the benefit of others. The Church has partnered with DISID on other donations as well.
Other charitable organizations donated other items that were also needed, such as feminine hygiene products and baby diapers.
Once again, Anne Anulao the program coordinator from DISID, was so thankful to the Church for their generous donations and the donations of others.  Because of the power outages and lack of fresh water, many individuals are really suffering.  Some lost expensive insulins due to the loss in refrigeration.  Any help we can offer is gratefully appreciated.