On October 7, 2018, in the final session of General Conference of The Church of Jesus Christ of Latter-day Saints, President Russell M. Nelson announced that a temple would be constructed in Yigo, Guam. Members of the Church consider temple sites to be sacred ground. Some local Chamorro people on Guam feel the same way about the temple site in Yigo.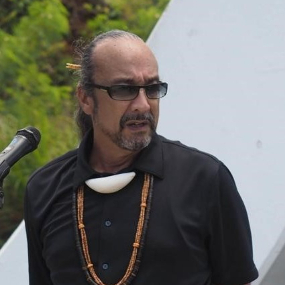 During the groundbreaking ceremony for the Yigo Temple on May 4, 2019, Leonard Iriarte, a member of Guam's interfaith council representing the indigenous Chamorro culture, said he was thinking about his grandparents who first took him to this ground. He knows ancestors are important to our church, and said the site of the temple is the old hunting ground of his ancestors, with a spring nearby where villagers would get water after the storms.
Iriarte said he believes it is appropriate to build a temple such as this because "the Yigo site is already sacred ground. It has always been sacred ground to my family." He wished his grandparents could be alive so they could attend the groundbreaking, and said he was sure they were there at the ceremony. He salutes The Church of Jesus Christ of Latter-day Saints and was very happy to be a part of the groundbreaking ceremony. "The temple can only have a positive effect on the larger community," he said, "not just for the Church and the community but for the region as well, especially since people from other parts of the Pacific will come to the temple when it is completed."
During the groundbreaking ceremony, Elder Yoon Hwan Choi, then President of the Asia North Area for the Church, said, "Temples are not just buildings. A temple is a university for us to learn how to return to Heavenly Father." Elder Kazuhiko Yamashita asked the audience, "What will you engrave in your heart today to celebrate the groundbreaking of the Yigo Temple?" He continued, "I engrave in my heart my commitment to serve the Lord."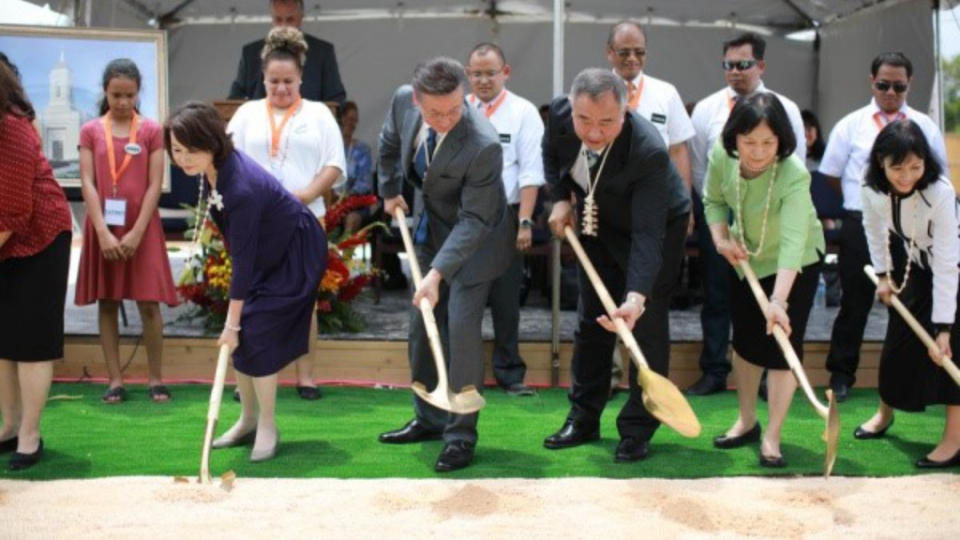 The Yigo Guam Temple will be the first temple in Guam, an unincorporated and organized territory of the United States in the western Pacific Ocean. The temple will serve more than 5,000 Latter-day Saints on Guam and other islands of Micronesia and the Northern Marianas. The temple will be located in the village of Yigo on the north end of Guam. Construction on the temple with an adjacent meetinghouse began in 2019 and is anticipated to be completed sometime in 2021. The land for the Yigo Temple formerly housed a chapel attended by the Yigo and Dededo Wards, part of the Barrigada Guam Stake.