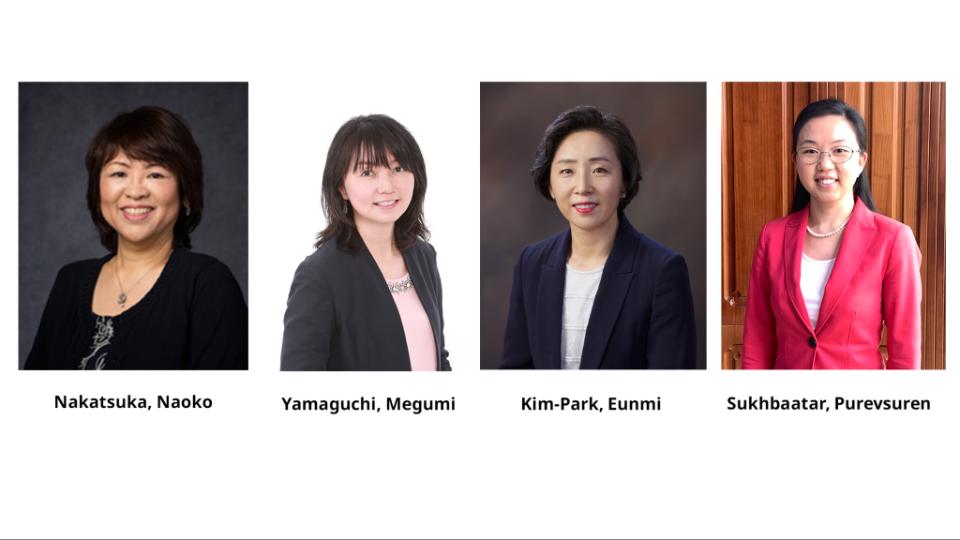 The First Presidency of the Church of Jesus Christ of Latter-day Saints has recently approved the calling of Area Organization Advisors. This new position reports directly to the Area Presidency and calls upon women to mentor congregational officers and participate in leadership councils.  "With the growth of the Church of Jesus Christ of Latter-day Saints throughout the world, the Relief Society, Young Women, and Primary organizations are thrilled to have women leaders in international areas to help provide instruction and mentoring", said President Jean B. Bingham, General Relief Society President. Young Women General President Bonnie H. Cordon said these advisors "will be a mentor and guide, to answer questions and provide insight."
Stake and Ward Relief Society presidents, Young Women presidents, and Primary presidents will continue to be under the direction of the priesthood direction of their Stake Presidencies and Bishoprics.
Under the direction of the Asia Area North Presidency, the following four women have been called:
Japan, Okinawa, and Micronesia-Guam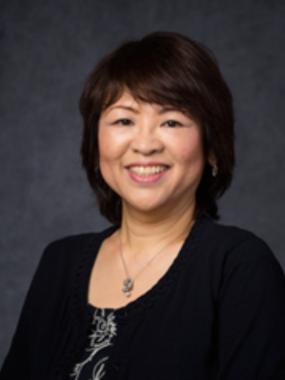 Nakatsuka, Naoko. (Yonago Ward, Okayama Japan Stake) Sister Nakatsuka will be responsible for four coordinating councils in Japan.
Sister Nakatsuka served as a missionary in the Japan, Fukuoka Mission. She has also served as president of the primary, young women, and relief society and, with her husband, as a mission leader in the Japan Sapporo Mission from 2014 - 2017. She and her husband have three children.
"I was astonished to receive my calling. I felt inadequate. However, I was lifted by the thought that the Lord knows me. Even though I am weak, I hope to be humble enough to do the best I can. I would like to convey the love which the general presidency has for each individual. I hope to share woman's perspective in councils, so that the Lord's work will move forward." Naoko Nakatsuka, Okayama, Japan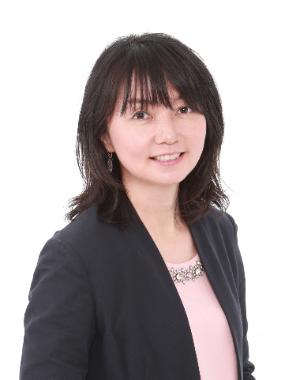 Yamaguchi, Megumi (Meito Ward, Nagoya Japan East Stake) Sister Yamaguchi will be responsible for two coordinating councils in Japan, along with Micronesia-Guam and the Okinawa Military District.
Sister Yamaguchi is a professional interpreter/translator. She served as a member of the Young Women General Board from 2014 to 2018. She currently serves as her ward young women's president. She has also served as stake and ward young women president, stake primary president, and as a full-time missionary in the Japan Sendai Mission.
 "I am overwhelmed and humbled to receive this calling and thrilled to witness how the Lord's work moves forward.  I know how sisters can be a strength in His kingdom and I have been blessed and nourished by many certain women in my life.  What a privilege it is for me to serve and work with such faithful sisters.  I know I am an unprofitable servant, but I know that this is His work, and everything is in His hands." Megumi Yamaguchi, Nagoya, Japan 
Korea
Kim-Park, Eunmi (박은미) (BunDang Ward, Gyeonggi Korea Stake) Sister Kim-Park will be responsible for the three coordinating councils in Korea and the Seoul Korea Military District.
Sister Kim-Park has served in a variety of callings in both the United States (where she lived for 21 years) and Korea, including as Stake Relief Society President, many teaching callings, and as the organizer of the Korea Women's Conference. Sister Kim-Park and her husband have two children—a daughter who recently graduated from BYU and a son who is currently serving a Korean-speaking mission in the United States.
 "I am thrilled to be an instrument in the Lord's hands in these latter-days by orchestrating with church leaders, who continuously inspire and show love towards each and every member." Eunmi Kim-Park, Gyeonggi-do, South Korea
Mongolia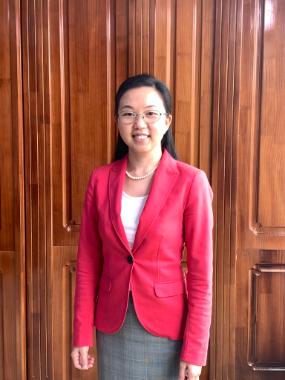 Sukhbaatar, Purevsuren ("Puujee") (Tuul Ward, Ulaanbaatar Mongolia West Stake) Sister Purevsuren will be responsible for the units in the Mongolia Coordinating Council.
Sister Purevsuren is a 2013 graduate of Brigham Young University and is currently the Financial and Foreign Negotiation Officer at MIAT Mongolian Airlines. She served in the Bulgaria/Central Eurasian Mission, where she was one of the first four sister missionaries to serve in Turkey. In addition to Turkish from her mission, she speaks English fluently and knows Russian and some Japanese. Prior to her new calling, she had served as a Ward Young Women's President and as an Institute Teacher. She also served for approximately four years as the Mongolia Family History Country Advisor.
"Heavenly Father has blessed and guided me ever since I was a young girl. I am always thankful for my dear mother and other amazing women who have been an inspiration to me in my personal and professional life. Women and girls face many challenges in societies and often need to be accepted, appreciated, and understood for what they do for their families, friends, and others. As the Area Organization Advisor for Mongolia, I have an opportunity to work in unity with the local leaders in Mongolia to inspire, uplift, and strengthen our women, young women, and children. I am also delighted to work hand in hand with the Primary, Young Women and Relief Society General Presidencies and the Asia North Area Presidency to further the Lord's work and strengthen the Saints in my home country. What a great blessing that the Lord loves people in Mongolia and other parts of the world." - Purevsuren Sukhbaatar, Ulaanbaatar, Mongolia
Elder Takashi Wada, the Asia North Area President, said, "Over the past couple of years, we have been eager to find ways for our sister leaders to receive additional training. We also know that when men and women counsel and work together in unity, we are more effective in accomplishing the work of salvation and exaltation. This new calling of Area Organization Advisers will be a blessing to the leaders and saints in our area. We look forward to working with these wonderful sister leaders and to learning from them."
Newly called sisters recently joined the first meeting for the new international area organization advisers to strengthen the global Church. All 50 of the women leaders met virtually with general women officers before general conference on Wednesday, March 31, 2021.
Here are the locations by area:
Africa Central — Cameroon, DR Congo (Kinshasa), DR Congo (Lubumbashi), Ethiopia, Kenya/Tanzania, Republic of Congo and Uganda
Africa South — Mozambique, Zimbabwe and South Africa
Asia North — Japan (2), Korea and Mongolia
Brazil — São Paulo, Rio de Janeiro, Joinville and Olinda
Caribbean — Puerto Rico, West Indies/Jamaica, Haiti and Dominican Republic
Europe — Nordic Countries (Denmark), Germany, Portugal/Spain, France/Italy, Eastern/Southeastern countries (Austria) and UK/Ireland
Mexico — Oaxaca, Celaya and Ciudad Juárez
Philippines — Cagayan de Oro, Cebu and Bulacan
South America Northwest — Peru (3), Ecuador, Venezuela, Colombia and Bolivia
South America South — Argentina (3), Chile (3), Paraguay and Uruguay
"It was so thrilling to have each of these sisters wave after hearing their name called and say, 'Hello from Argentina,' 'Good morning to you from Ghana,' 'Hello and I love you from Spain,' 'Hi from Mongolia,' 'Konnichiwa from Japan,' 'Hello from your sister in the Philippines' and 'Bonjour, mes amis from Barbados.' And so on from around the world," said Sister Bingham.
The Relief Society of the Church is one of the oldest and largest women's organizations in the world.
Reflecting on this,
Sister
Cordon said, "Sitting in my chair, watching each cherished face appear on-screen as we gathered for a worldwide meeting — from Japan to Johannesburg, from Spain to São Paulo, and me right here in the United States — I couldn't help but think back to the very first Relief Society meeting held by Emma Smith, Eliza R. Snow and their small group of faithful sisters. Look how far we've come."