On June 27, 2020, a virtual concert focusing on the Youth and YSA in the Asia North Area was broadcast from the Soularium, a recording studio in Alpine, Utah. Musicians Lexi Walker, Adam Turley, and Madilyn Paige energetically performed for a small live audience of about 30 people, and a total of 16,853 households who watched virtually throughout the area. With FSY being cancelled this year, along with all other Youth and YSA activities, the Asia North Area Presidency hosted the concert in an effort to lift their Spirits and involve them in a fun, inspiring activity. Individuals and families all over the Area were invited, as well, and enjoyed the concert.
The concert was broadcast virtually through Facebook and YouTube. For the time being, the recorded Japanese version can be viewed on YouTube at https://www.youtube.com/watch?v=r6IEwVbZt5A. The concert itself begins at the 42:00 mark.
"Although normal activities such as For the Strength of the Youth have been cancelled for health and safety reasons, we appreciate the young generation's faith and diligence in keeping the commandments and covenants they have made with the Lord," Elder Takashi Wada stated as he welcomed everyone to the concert. "We, the Area Presidency, hope that this concert will give our rising generation the opportunity to feel inspired and take hold of the invitation to #HearHim and come closer to the Savior."
"We are so excited to be here and that you'd join us on a Saturday morning! My goodness! We've all been cooped up so let's just get started and have some fun!" Lexi jumped right in and began the concert.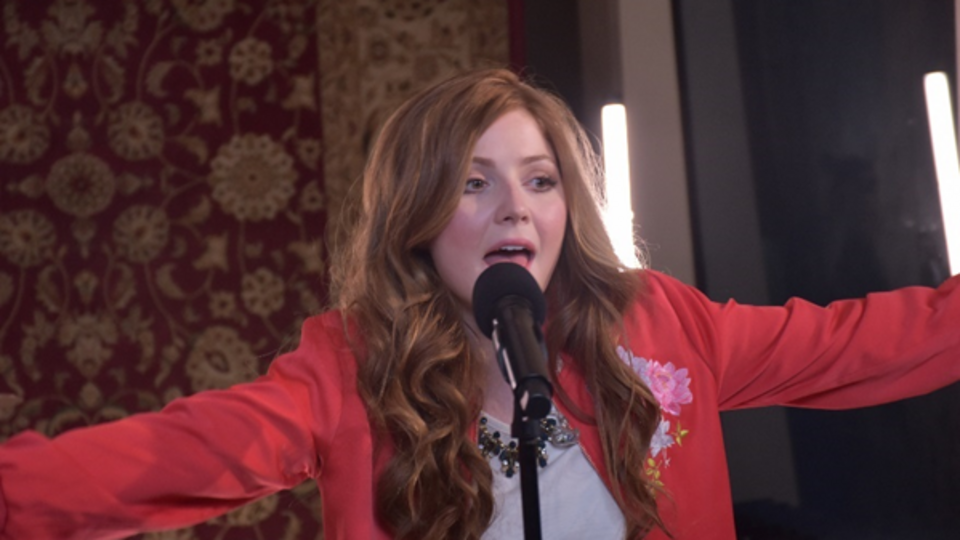 During an off-stage interview, Lexi Walker expressed her love to the Asia North Area. She has performed in concerts in Tokyo, Seoul, South Korea, and Guam. Earlier in June, she was part of the online concert "First Light, Scenes of the Restoration" by Brett Raymond, hosted by the Area Presidency. "I wish I could perform for the youth in person," Lexi expressed. "When this COVID-19 blows over, I'll be the first one on the plane!"
Throughout the concert, Lexi Walker and Friends were asked questions by youth throughout the Asia North Area.
Sister Hanuel from the Gangnum 2nd Ward, Seoul South Stake asked, "What techniques are most helpful in developing your talents? Also do you have any special ways to deal with difficult or stressful moments?"
"In answer to that, I think that lots of practice and having clear expectations are really important components for helping us develop our talents. For me, I think that practice and just repeating over and over again has helped me so that I have consistency even when I'm nervous," was Lexi's answer to the question.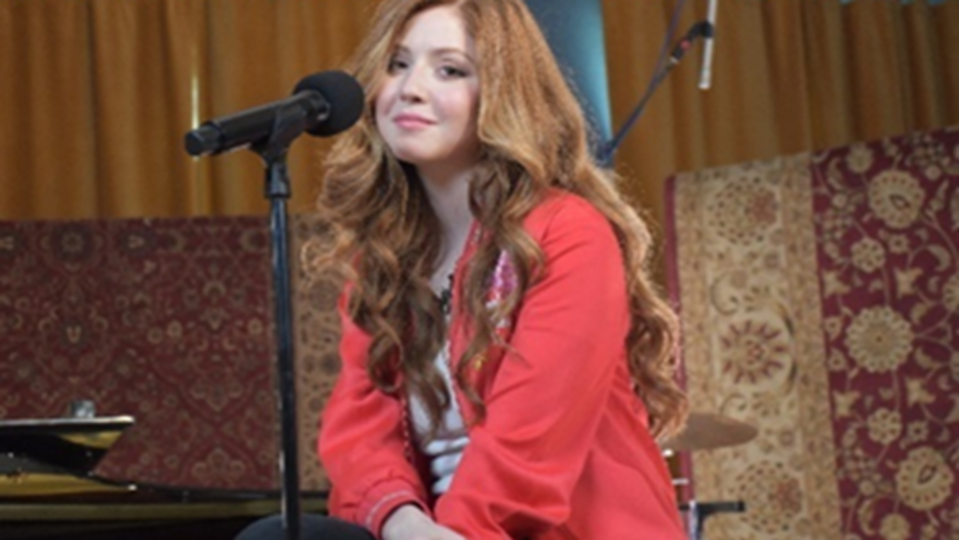 Lexi answered the second part of Sister Hanuel's question by telling of a story of when she was learning to swim and was afraid she would get too tired and not make it to the other side of the pool and that she would panic. Her parents taught her that when that would happen, she should just flip over, and float for a minute and catch her breath and then when she was ready, she could continue on to the other side. "Life can be like that. Sometimes we need to float, just for a minute and just catch our breath and then we can get going again, because we just took a little break. The adversary would have us quit, but we don't, and we won't, because we know better, so I think that's what works for me."
Simon, from Japan, asked Lexi her favorite Book of Mormon story and the reason it is her favorite.
"I'll just say that since we're all reading about Alma and Amulek I'm so inspired by their trust in the Lord. Despite awful circumstances, they remained faithful! So faithful that it gets included in scripture. I love that!" Lexi responded.
Early into the concert, Lexi introduced one of her friends. "I'd like to introduce you to my friend, Adam Turley. He's a singer, and a songwriter, and a producer, who has been writing songs since Junior High. He served as a missionary in Mexico and has been doing really awesome since getting back, releasing electro-pop music, and a recent album. Welcome Adam! So glad to have you here!"
Before Adam began his portion of the concert, he answered two questions from viewers.
Joohoon, from the Gimpo Ward, Seoul West Stake, asked: "I heard that you served a mission. To me, it seems that two years is quite a long period to take away from your music career and could make it difficult to develop your skills and achieve fame. Currently, we are struggling through the pandemic, church is closed, and we are worshipping at home. I worship alone in my home. I feel my faith weakening, and I have begun to wonder about the future; do I really have time to spend two years in military duty, which is required of all Korean men, and another two years on a mission for the Church? Can I really spare four years in my twenties? Have you ever had similar thoughts? If so, how did you overcome these thoughts?"
Though it was a deep question, Adam gave a simple, sincere answer: "Whatever you decide to do, God loves you and cares for you, no matter what." Adam told how his mission to Mexico blessed his life. "All the important things in my career, as a musician, have happened since I've been home. I've grown a tremendous amount from my mission and since I've been home. If you go for the right reasons and if you feel the desire to go and you do serve, you will be blessed."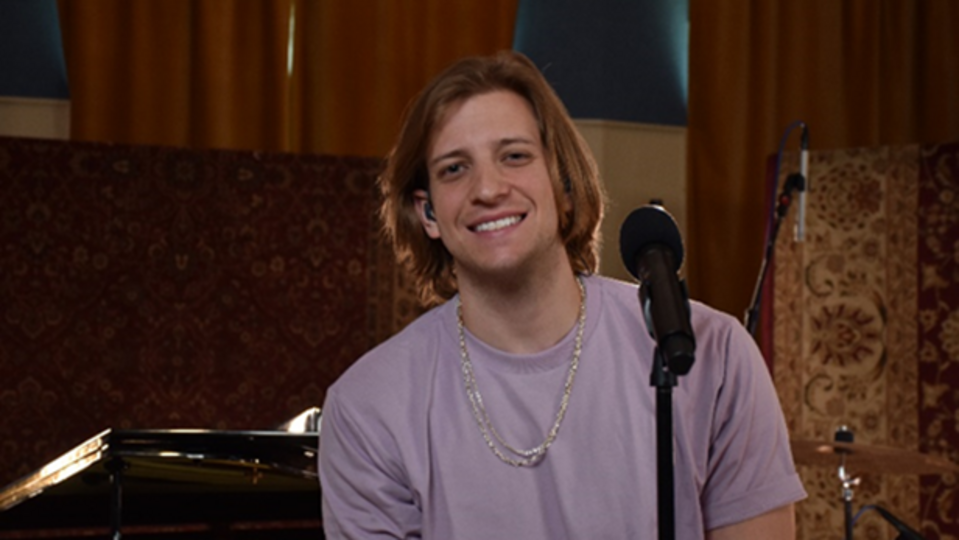 Adam's second question was asked by Francesca, from Guam. "So, how do you keep the Gospel standards while you are working in the music industry?"
"I have been in situations that made me uncomfortable or situations I didn't want to be in because of the standards that I live by," Adam said. "My two cents is to be yourself, unapologetically, don't be afraid to stand up for what you believe in, and just let people know that you are not comfortable with something, and if you say it in a non-holier than thou way, you will be surprised how cool people are with that."
Among the songs that Adam performed were three of his original songs, "Rewind", "Heartless", and "The Problem." He also sang a couple of songs with Lexi.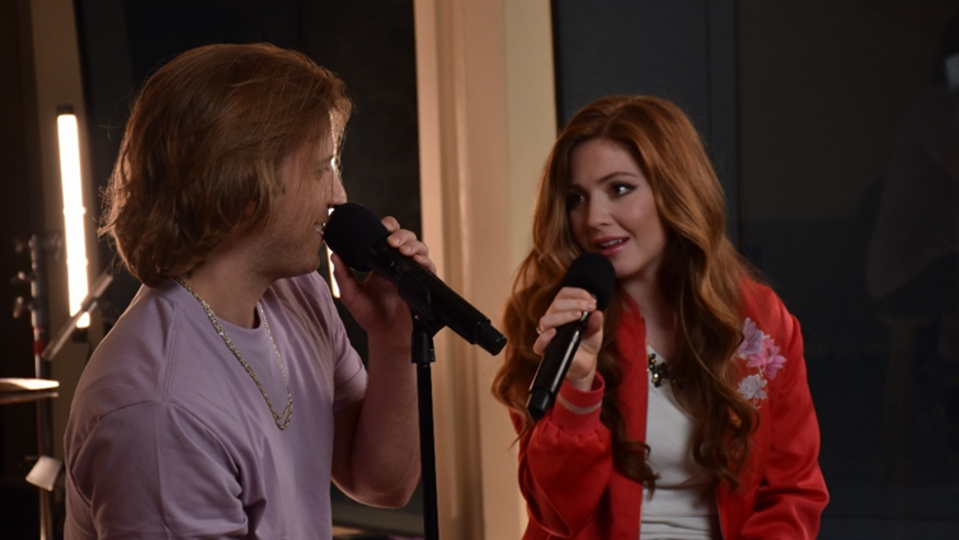 Though Adam has never been to the Asia North Area, he is hoping to visit and even perform there in the near future. He was happy to have the opportunity to be apart of this concert to boost the youth in the area. "Many of my fans are from Japan. Also, my favorite food is ramen!" Adam laughed, during an interview following his performance.
"Another great friend I want you to meet is Madilyn Paige, a super sweet pop singer-songwriter. You might know her from when she went on The Voice," Lexi introduced the next co-star. "A fun fact about her is that she lived in Japan for five years when she was a kid. She has written tons of songs and is currently working on a new album."
Michell, in Mongolia, asked the question: "How do you maintain your faith and pursue a music career?"
"The way that I keep my testimony strong while also doing music is to constantly remind myself of where my talents come from," Madilyn answered. "My talents ultimately come from God. He is the reason that I have my voice and a platform to share my voice. That reminder alone keeps me in check and reminds me to keep my standards strong and my testimony strong."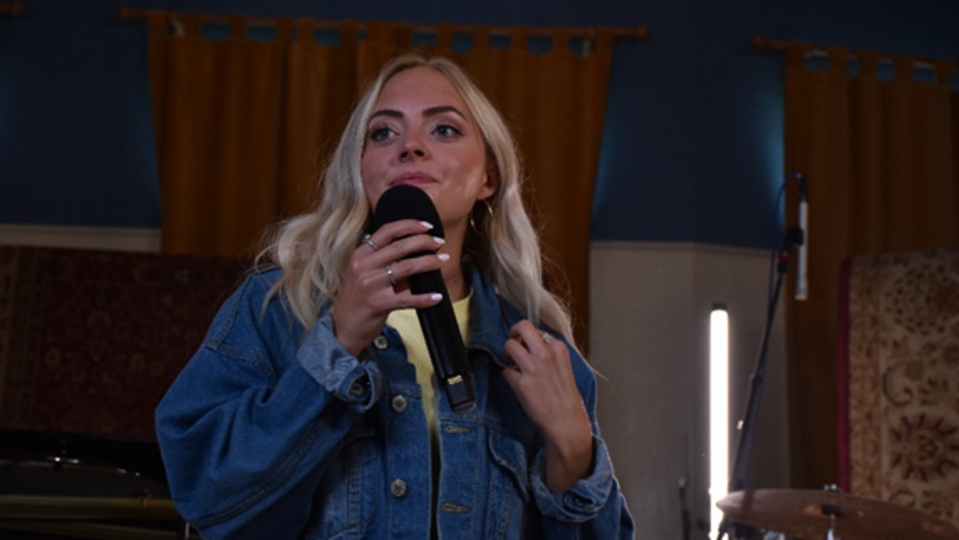 Madilyn's second question was from Ayane from Japan. "What were your favorite Young Women activities?"
"I loved making crafts or anything artsy. I guess that goes hand in hand with being an artist." Madilyn quickly answered, and then added, "I also loved at girl's camp when we would do testimonies meetings by the firepit. Those were some of my most spiritual experiences and still are some of my most spiritual experiences that I've ever had in my life."
Madilyn performed two of her original songs at the concert, "Bleed" and "Body Image." Her sister, Cassidy Paige, sang harmonies with her during their performance of "Body Image." Also, Madilyn and Lexi sang a few songs together.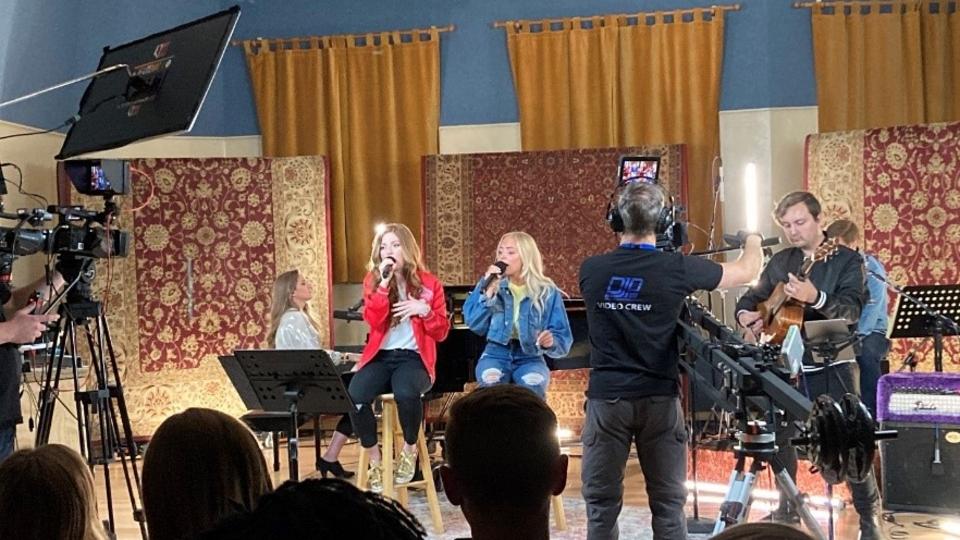 Madilyn felt it a great honor to be able be a part of the "Lexi Walker and Friends" concert. In an interview before her performance she stated: "It means a lot to me to be able to perform this concert. Its reaching a global audience, alone is cool to think about, and also being here in Utah broadcasting it in front of this small in-studio audience. I am grateful to be a part of something that is inspiring other people and bringing joy in this time."
Through the online platform, Lexi was able to meet and perform with two new friends, Takuto Mizuno, from Kobe, Japan, and Woori Yang, of the Korea Gyeonggi Stake. Takuto and Woori prerecorded their half of their duets with Lexi in advance, and Lexi sang her duets with them live.
Woori Yang and Lexi sang "Love Story." It was performed by both of them in Korean.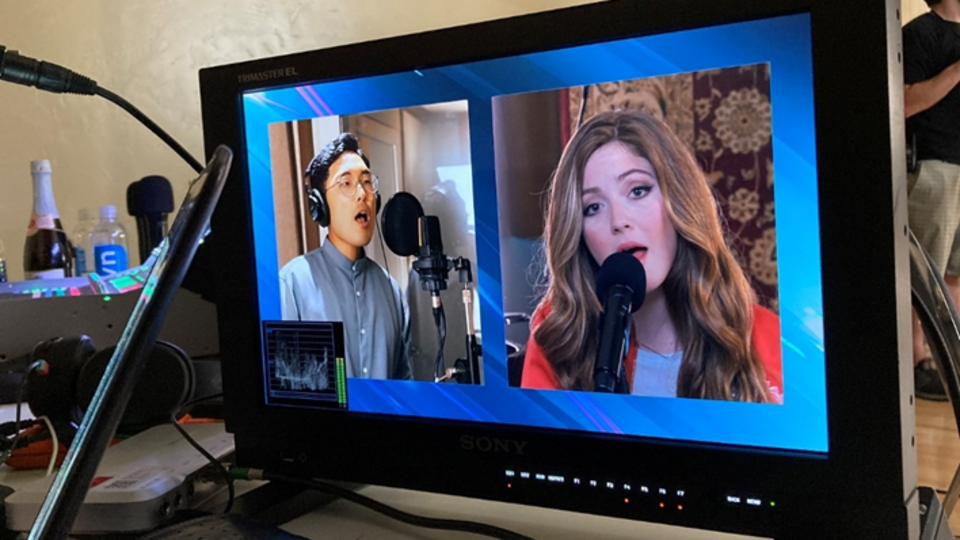 Takuto, who sang "Season" as a duet with Lexi, shared a little about his experience following the concert. "I think that most of the people are currently unable to meet their friends or live their lives due to corona. In that situation, I'm really glad that I was involved in this concert, albeit a little, and I was able to cheer people up and give peace to my heart through music. It was also a good opportunity for me to share my religion with my friends around me and to connect with my mission."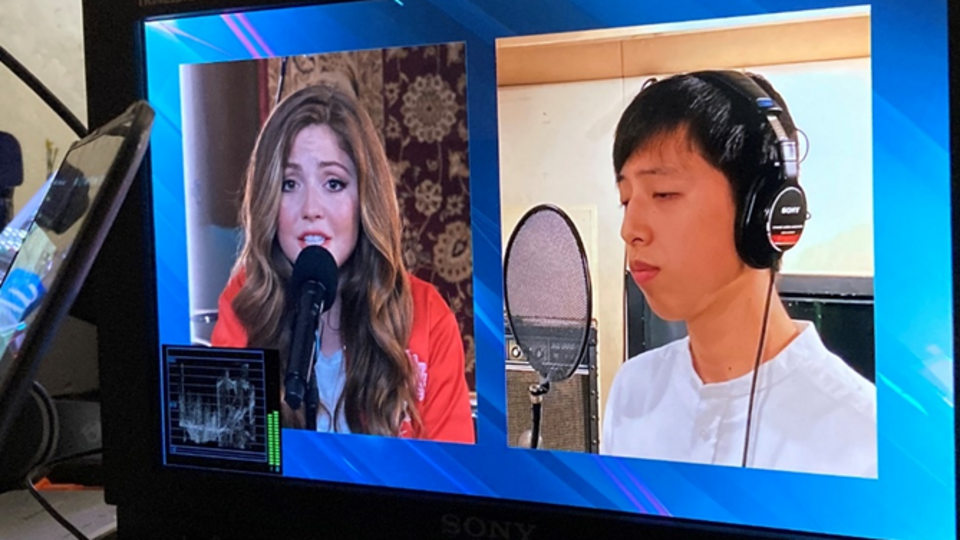 Lexi Walker performed songs throughout the concert amidst introducing her friends. The concert was very interactive, with the youth questions that were asked, the duets that were performed, and the likes and comments that were firing up on Facebook and YouTube. One viewer mentioned that "coronavirus isn't such a bad thing if it brought a concert like this one." Several viewers expressed their appreciation that the concert had been aired globally.
"It's so fun to be able to interact with you a little bit and I just wish we had more time together! I wish there was more time to tell you how I know things can be challenging sometimes and that we all have hard choices to make. I also know that the adversary has never met someone quite like you!! I know too that we can totally use this extra COVID time to our advantage. We can focus on the things that are really important instead of worrying about stuff that doesn't matter. So, when we start to feel anxiety or stress creeping in, let's just make sure we don't let it kill our vibe." Lexi encouraged the youth.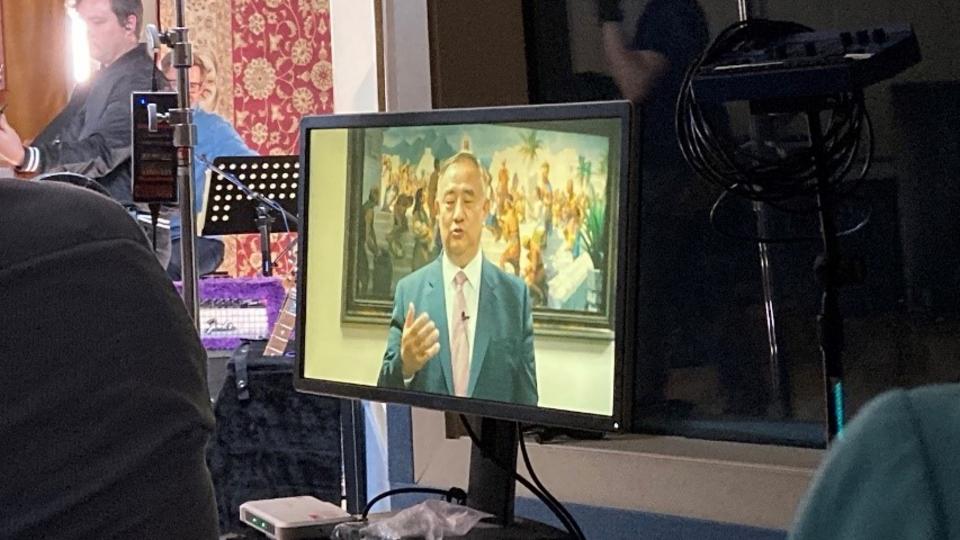 During the concert, Elder Choi addressed the viewers. "Our youth cannot have FSY or YSA. We love you; the Area Presidency loves you; your Stake Presidencies love you; the leaders in your ward love you; and Heavenly Father loves you. Lexi Walker's concert will help. Through this event you will Hear Him through music. In your heart you will hear beautiful voices and music, and eventually you will Hear Him. When surrounded by uncertainty and fear, our living prophet provided the perfect way for us to #HearHim."